Webinar: Composietmaterialen opgebouwd uit organische en biokeramische nanodeeltjes
Traditionele biomaterialen kunnen schade aan ziek bot niet herstellen. In C2W live laat Sander Leeuwenburgh (Radboudumc) zien hoe we met organische en anorganische nanodeeltjes zelf-assemblerende biomaterialen kunnen bouwen die hier hopelijk wel toe in staat zullen blijken. Zo zijn deze materialen poreus, zelfhelend en geven medicijnen zoals antibiotica direct in cellen af. Hierdoor kan botschade veroorzaakt door ziekten zoals infectie en kanker effectief worden behandeld. Leeuwenburgh zal zowel de basale materiaalkundige aspecten als diverse mogelijke toepassingen van deze nieuwe biomaterialen presenteren.
Deze drie vragen worden in ieder geval beantwoord in het webinar:
Waarom zijn biokeramische materialen zo geschikt ter vervanging van bot?
Waarom zijn colloïdale materialen zo interessant voor toepassing als biomaterialen?
Wat zijn de voordelen van nanogestructureerde biomaterialen ten opzichte van traditionele microgestructureerde biomaterialen?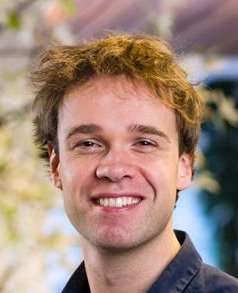 Sander Leeuwenburgh is universitair hoofddocent aan het Radboudumc in Nijmegen. Op 26 januari zoomt hij in op 'Composietmaterialen opgebouwd uit organische en biokeramische nanodeeltjes' en zal hij bovenstaande vragen beantwoorden. Aan het eind van zijn presentatie kun je zelf ook vragen stellen. Als lid van de KNCV of de NKV kun je deelnemen via Zoom. Als je geen lid bent van de KNCV of de NKV, kun je enkel de livestream via de site volgen.
Mis het niet! Check de website.