Avondlezing door Marja Agema MSc, georganiseerd door de Rotterdamsche Chemische Kring.
Samenvatting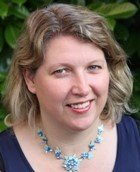 Marja Agema is momenteel werkzaam als consultant in de farmaceutische industrie. Zij heeft 30 jaar bij Gist Brocades/Yamanouchi Europe/Astellas Pharma Europe gewerkt in registratiezaken, productontwikkeling en management.
Curriculum vitae
Education
Master in Pharmaceutical Medicine 2004
Free University of Brussels, Belgium
Master in Chemistry 1988
State University of Groningen, Netherlands
Specialization in biochemistry and biotechnology (recombinant DNA techniques)
Gymnasium bèta 1982
Ichthus College Drachten, Netherlands
Awards
Global Recognition award 2011 and 2015
Changing Tomorrow Award 2015
Medical and Development Award 2017
Introducé(e)s zijn van harte welkom.
Graag vooraf bericht als u verwacht te komen.
Stuur daartoe een mail naar chemischekringrotterdam@gmail.com.